• No, I'm not dead. There's no excuse for my long absence, other than that I've made some big changes in my life the last couple of months. Meaning, living a RL instead of an online one and putting myself first for a change. That last thing is harder than it'd seem. Most important thing for me right now is to absolutely avoid stress at all costs. It's been affecting my blood pressure (which was very high last month due to the stress at work and commitments in RL) and so far, I'm doing pretty well. I'm making to-do-lists every week which helps me not feel so stressed, yay! :D Health wise I'm not doing as well as I'd like to, but I'm hoping once December is over and the busy time is behind me, I'll be better.

• My computer has crashed. D: I'm now using a crappy one from my dad, but it's better than nothing, right? Will be getting a new one next month, after Christmas. I wanted to buy an iMac so bad, but I decided to be cheap and spare myself €600 and just get a HP instead.

• I would love to start making icons again, it's been so long! But I wouldn't know where to start, I've missed so much and there are so many screencaps to chose from. D: Plus, this old crappy computer doesn't have PS. I'm hoping my muse will come back once I've got my new PC.

• I've stepped down as an editor for
kradam_news, which makes me sad and guilty, but it's for the best. If anyone is interested in coding for the newsletter, email kradam.news@gmail.com. The help is much needed!

• I have a nail polish obsession. Especially with OPI. In the past 6 months or so I've bought almost 40 bottles. *facepalm* Most of them I bought on amazon.com, way cheaper than here in the Netherlands! I just love OPI, especially their new Muppets Collection. Aaaah. ♥

OPI will have a collection dedicated to Holland in the spring. With names like I Don't Give A Rotterdamn (my hometown!), Wooden Shoe Like To Know and A Roll In The Hague how can I resist? And I just love the colors! Can't wait for the collection to arrive here. :D

A picture of my favorite color, Jade is the New Black on my nails: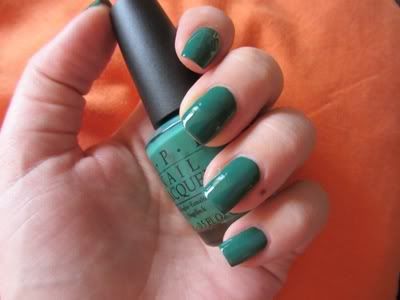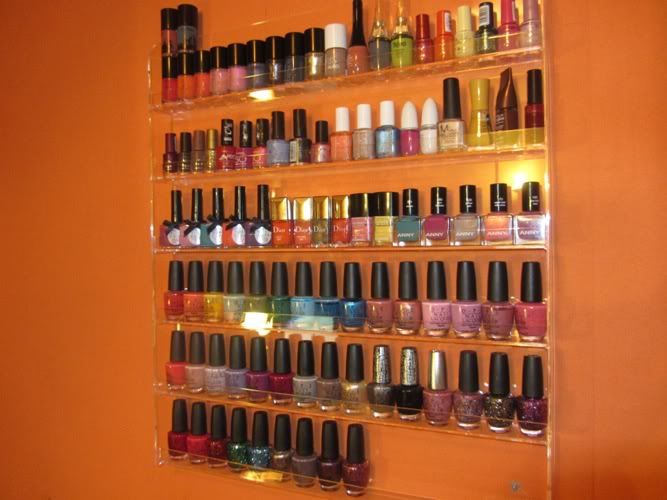 • I'm listening a lot to Jason Mraz lately. He's always been my favorite and will always be, but I had almost forgotten how happy he makes me feel listening to his almost disturbingly positive and optimistic songs. My new old favorite is Try, Try, Try. Very uplifting lyrics and just what I need when I'm not feeling well. :D

• Still watching Supernatural. Do not have to say much about that. S

• Do any of you watch Blue Bloods? No one ever talks about it. That's unfortunate, because it's an awesome show! Love Donnie Wahlberg in it as Danny Reagan. <3

• Speaking of Donnie Wahlberg, I'm going to a NKOTBSB concert in May. \o/ I've been a big fan of both bands in my teen years, so I'm really looking forward to that. Secretly, the real reason I'm going is to see Donnie/Lipton in RL, lol.

That's it for now! Hopefully I'll be getting back on track on LJ now that I've finally posted again. I missed you guys!